"Forgotten Moments" | Expanded Eye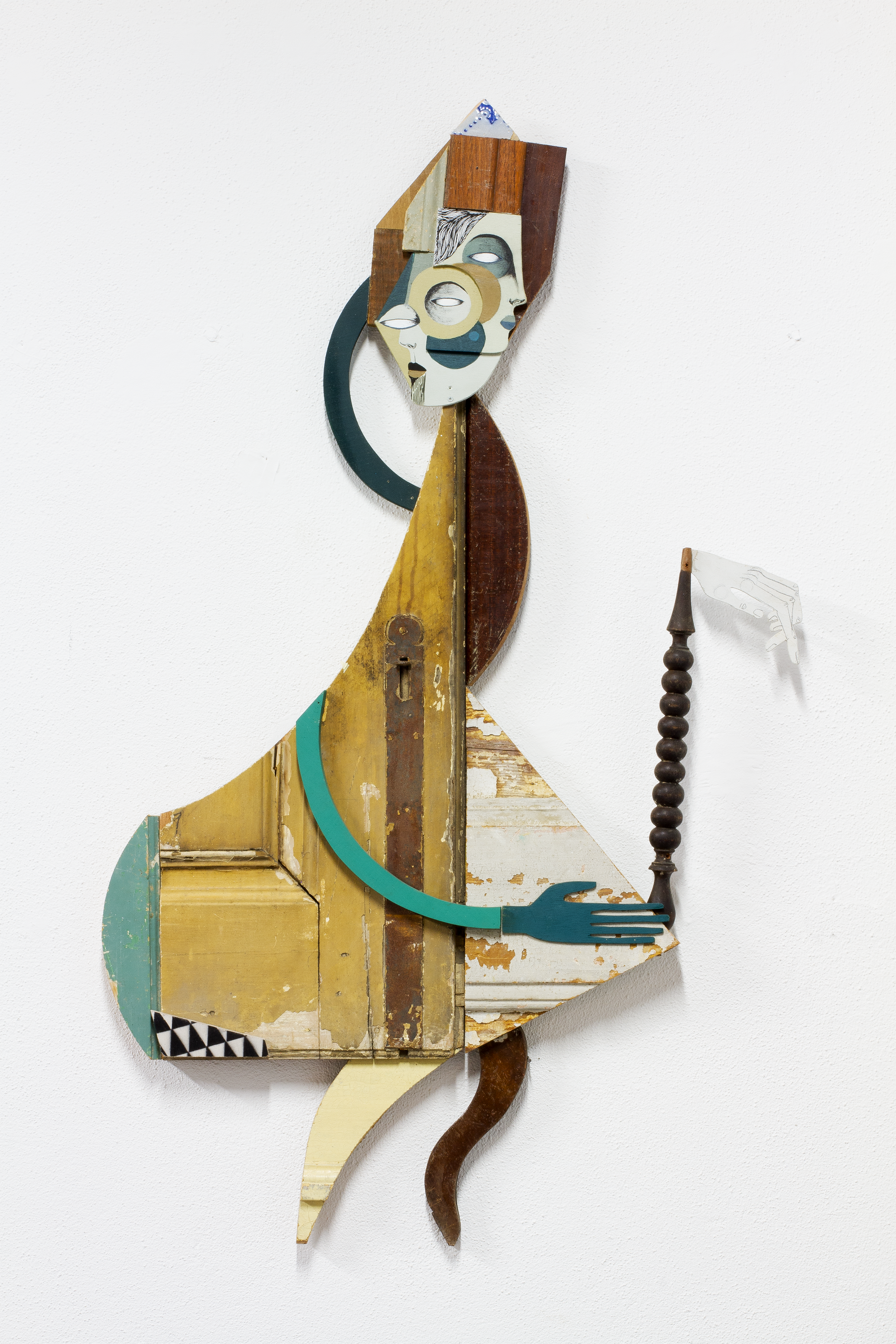 "Forgotten Moments" | Expanded Eye
title: Forgotten Moments
dimension: 119 x 75 cm
technique: mixed technique: acrylic, antique tile and reclaimed wood assemblage
production: 2018
INQUIRE TO PURCHASE THIS PIECE
The Expanded Eye project is formed by the London couple Jade Tomlinson and Kevin James.
O projeto Expanded Eye é formado pelo casal londrino Jade Tomlinson e Kevin James.
Their deep sensitivity and genuine concern with every detail of the narrative presented translates into atmospheric works, capable of transporting the observer to a world of visual poetry, carefully imagined and materialized to convey an enthusiasm that precedes any word. The mastery of various techniques and the skillful manipulation and juxtaposition of materials allow Expanded Eye to produce intricate compositions of interconnected pieces at various scales, as parts of a puzzle that gives new meanings to items once regarded as ordinary.
Sua profunda sensibilidade e genuína preocupação com cada detalhe da narrativa apresentada se traduzem em obras atmosféricas, capazes de transportar o observador a um mundo de poesia visual, cuidadosamente imaginado e materializado para transmitir um entusiasmo que precede qualquer palavra. O domínio de variadas técnicas e a hábil manipulação e justaposição de materiais permitem que o Expanded Eye produza intrincadas composições de peças interconectadas, nas mais variadas escalas, como partes de um quebra-cabeças que confere novos significados a itens outrora tidos como banais.
During their three-month residency at Wozen, Kevin and Jade deepened their investigation into the memory and identity of a given society at a given time, applying their efforts to the study of Lisbon and the growing socio-economic, environmental and technological pressures that distort the sense of private identity and gradually stifle the collective memory of a community.
Durante sua residência de três meses na Wozen, Kevin e Jade aprofundaram sua investigação pela memória e identidade de uma determinada sociedade em uma determinada época, aplicando seus esforços ao estudo de Lisboa e das crescentes pressões socioeconômicas, ambientais e tecnológicas que distorcem o senso de identidade particular e gradualmente sufocam a memória coletiva de uma comunidade.
This artwork is part of the exhibition "no future without memory" and belongs to a body of work developed during Expanded Eye three-month artistic residency.
Esta obra faz parte da exposição "no future without memory" e pertence a um corpo de trabalho desenvolvido durante a residência artística de três meses do duo londrino Expanded Eye.